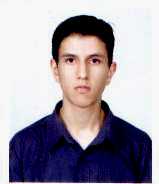 Home
About me
Exotic BMW's
Sachin Tendulkar
My Nepal
Friends
Thank You for Visiting my page. Basically I do not know anything about web page making and I am just learning but I hope you will like it.Let me introduce myself. I am Kumud Poudel living in the wonderful himalayan kingdom of Nepal.I live in a nuclear family with five members and am gifted with my two sisters and parents. All the credit to what I have been able to achieve so far goes to to my parents without whose help it would have been impossible to do what I have done.
&nbsp&nbsp&nbsp&nbsp&nbspI was born on 18th March 1985 in Patan Hospital, Lalitpur.Whatever others think of me I have never been a guy who looks back and does what he likes.Since I was born I have grown up here in Jhamsikhel a town in Lalitpur.My house has a large compound and I got up here playing in the same compund.As years passed by I started getting responsible.First I started my schooling in Graded English Medium School(GEMS) nearby.The small, loved Kumud now had to start studying. But studies were never that great, even though I didn't study too hard fortunately,I got good marks.Time was running, I reached Lower Kindergarten and because of good academics I was awarded a double promotion. Now I had to study directly in class one.
&nbsp&nbsp&nbsp&nbsp&nbspI used to think that when I would grow up.During the course of my study sometimes were very difficult and some were easy.We used to go for picnics,vacations and life was like a playful game.But as the old saying goes everyday isn't a sunday, I lost my wonderful granny. I was a boy who was not able to see the grands on both sides except my mom's mom.Her demise was a great shock.She was a great inspiration to me. Even though she was uneducated her sayings and thinkings were so strong that even the strongest philosopher would have felt a hard time.She used to give us money whenever we passed exams let alone the pocket money.She would ask mom to buy specific things for us.Her loss was a certainly unbearable.That unfortunate wednesday night will always stand as a dark patch in my shiny life.
&nbsp&nbsp&nbsp&nbsp&nbspBut we had to carry on.It has already now been four years and now I think if my granny see's me she wont be able to recognize me. I have had a lot of distinct changes which is normal and has been termed as the changes of adolosence.Now I stand in a position where I have completed my schooling.
&nbsp&nbsp&nbsp&nbsp&nbspNow My S.L.C is complete.Previously I thought I would do many different things after S.L.C.Then I thought that was not possible but again I was able to do whatever I wanted.In the morning I go the National Institute of Information Technology(NIIT)where I am doing 2nd Semester in E-Commerce.In the day to the Kaleidoscope Music Academy to learn guitar and in the evening to Gold's Gym for fitness.Life now is full of fun but I know that they want last forever slowly but surely I will have to restart my studies with +2 that also in the field of science and then the difficult days will start once again.
But for the meantime let me enjoy my life!!!!!